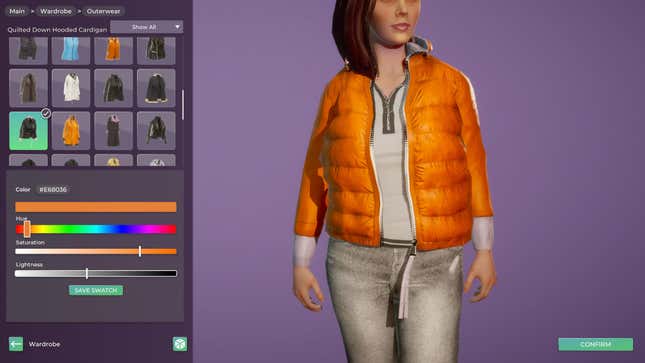 Strategy specialists Paradox had the weirdest press show the other week, in which they announced a Sims competitor but didn't actually say or show anything about it. Now they have.

This is Life By You, an "upcoming, moddable life-sim" being made by Paradox Tectonic:
That's a Sims competitor all right! While it might look initially like it's cutting very close to Maxis' cloth, Paradox say the big draw here is that Life By You is going hard on creation and customisation suites (harder than The Sims goes, anyway), letting players shape not just their appearance and homes, but their careers and conversations as well.
Open up a new world of creative possibilities in Life by You. Be in total control of the humans that you create, the towns that you build, the stories that you tell. And oh yes – mods! We know life is always better with a heavy sprinkle of your imagination, so we're empowering you with a wide variety of Creator Tools so you can design your lives the way you see fit – or break the rules of life itself. Designed to be one of the most moddable and open life-simulation games, we look forward to the humans, stories, and creations that you'll make with Life by You.
Life By You is for the PC only, and will be entering Early Access (on both Steam and the Epic Games Store) on September 12.
It was always a little weird that The Sims has remained unchallenged for so long, considering both its age and immense popularity, but then making these kinds of games is hard work! We're finally getting some serious competition in the space now though, between this and the promising Paralives, so it'll be interesting to see what effect all that has on The Sims 5...whenever it releases.