Falcom has released a teaser commercial, and new information and screenshots for Ys X: Nordics introducing the game's "Adol Christin Edition" limited edition, first-print bonus downloadable content, four new characters, and naval gameplay.
Get the details below.
■ Release Date
Falcom will release Ys X: Nordics for PlayStation 5, PlayStation 4, and Switch on September 28, 2023. The action RPG marks the 35th anniversary of the Ys series. (Editor's Note: This release date was first confirmed earlier this week via Weekly Famitsu.)
■ About the Ys X: Nordics "Adol Christin Edition"
The Ys X: Nordics "Adol Christin Edition" will also be available on September 28. This limited edition package contains multiple luxury items in an Ys X: Nordics themed crossbody sling backpack.
The limited edition includes the following contents:
A physical copy of Ys X: Nordics PlayStation 5, PlayStation 4, or Switch
Ys X: Nordics Original Soundtrack mini – Mini soundtrack with carefully selected collection of in-game music.
Downloadable Content "Legendary Cleria Armor" for Adol Christin – Downloadable content that allows you to equip the legendary Cleria Armor, which Adol utilized in his adventure of the ancient kingdom of Ys (Ys II).
Ys X: Nordics original logo pin – A stylish pin with an antique finish, themed after the logo of Ys X: Nordics.
Ys X: Nordics visual card set – Multiple cards with high-resolution illustrations inspired by Adol's adventure from Ys X: Nordics.
Ys X: Nordics original crossbody sling bag (Adol Christin model) – Limited-edition crossbody sling bag created from the ground up using "the journey of adventurer Adol Christin" as a concept as its design.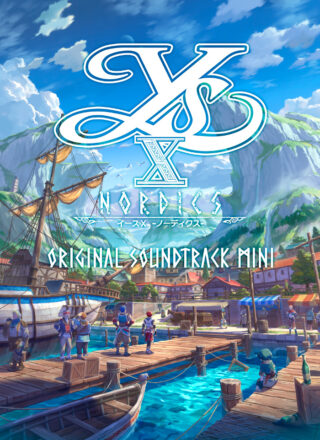 ■ First-Print Bonus Downloadable Content: "The One Enchanted by Pikkards"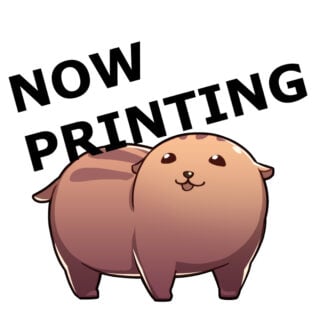 A strange armor set with accessories made by the people of Obelia Bay, who love Pikkards. Aside from being able to change Adol and Karja's armor to the "Pikkard Suit," you can also equip them with the "Pikkard Sling" on their backs. By combining the two together, it can feel like you have a father-son Pikkard relationship ("The Pikkard Suit" and "Pikkard Sling" will be reflected in the in-game events as well).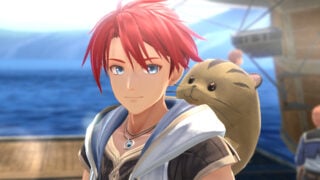 ■ Four Important New Supporting Characters in Ys X: Nordics
Leif Yvelise (voiced by Wataru Hatano)
"It's okay, Glen. You were born an idiot."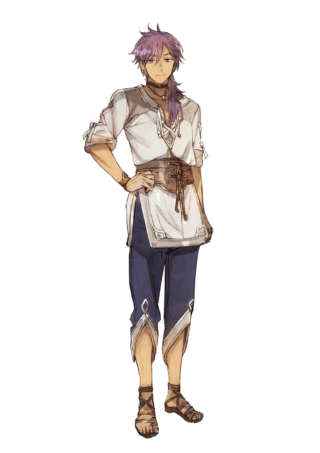 A boy who commutes out of town rather than working near his home in Karnack. He is a childhood friend of Glen and Cruz. While he often acts like a teenager, joking around with Glen and Rosalind and teasing each other, there are times when he unexpectedly shows his mature side. He seems to avoid any contact with his family when he returns to his hometown, and even does not seem to go near their house.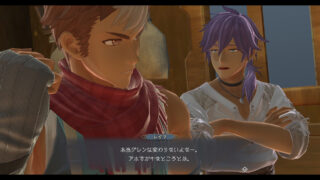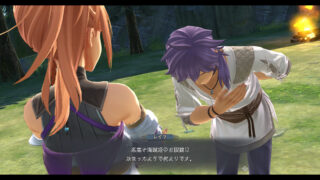 Mirabel Asarad (voiced by Kana Asumi)
"All right, that's enough. If you're going to fight, be more like boys and do it with more energy."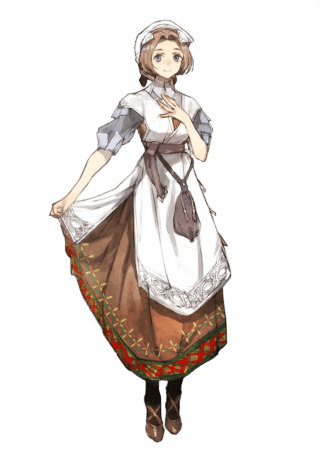 A nurse who works at her father's clinic in Karnack. She is cheerful and good-natured, but also is very courageous, as she was able to naturally speak with Karja, the Pirate Princess. Glen and others are indebted to her, as she took care of them since childhood, and so she is someone they can never go against. She understands them well, and watches over their growth.
Lila (voiced by Shion Wakayama)
"Swordsman… I give you… the great power of Mana…"
A mysterious woman who gives Adol the power of Mana and prophecies, through a strange conch shell that Adol picked up on the beaches of Karnack. According to her, she is somewhere in Obelia Bay, and asks Adol for help.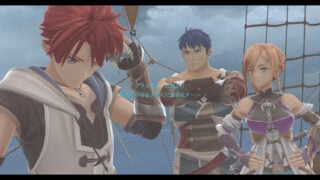 Nameless Old Man (voiced by Shigeru Chiba)
"I have forgotten everything. I can't remember my name… or even what I was waiting here for."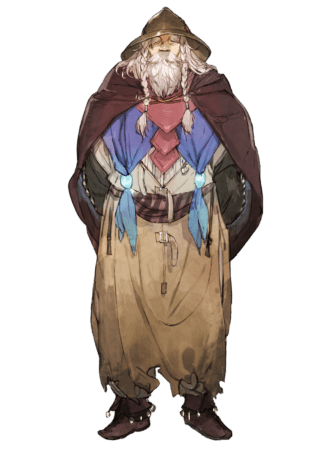 A large old man who lives alone in a small hut, while tending a field in some small island. When Adol comes to his island, the old man teaches him how to use Mana and how to prepare for battle. However, he has forgotten everything about himself, including his name.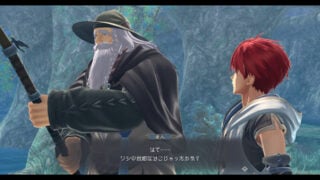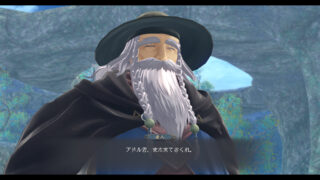 ■ Explore the Immense Obelia Bay with Your Ship, The Sandras
In Ys X: Nordics, a player can pilot their own ship and explore Obelia Bay after obtaining the vessel Sandras. The information acquired throughout the town and nautical chart will lead the way through the immense area. You will be sailing towards unknown islands while battling enemy ships on the open ocean.
Naval Controls
On the open sea, the left stick will provide free movement, with the ability for automatic propulsion. In addition, using mana to perform "Mana Sail," it is possible to thrust the Sandras with increased speed for a limited amount of time.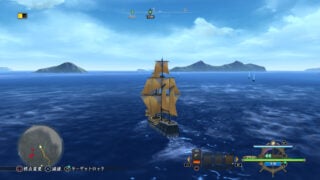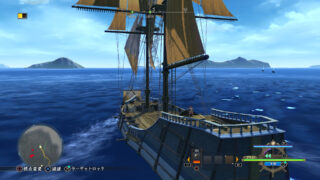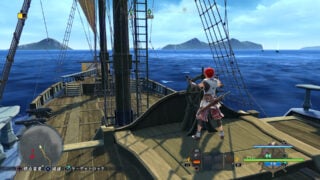 —Mana Barrier
Naval Warfare with Enemy Ships
At times, you will encounter naval battles with ships ran by the immortal Griegers. During battle, you must navigate the Sandras, all the while using different artillery rounds depending on the situation. Each type has their own features.
—Iron Cannon
Normal rounds that lack speed and burst.
Despite limitless ammo, it is not suited for battles against small ships that require higher accuracy.
—Rapid Shell
Rounds that have high burst and high accuracy.
The power of these rounds can be felt most during battles against ships with high speed and mobility.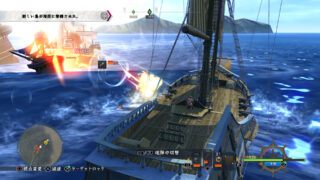 —Flame Ball
Rounds that cause fire combustion upon impact.
Although the base numbers for these rounds are not high, they are able to continuously eat away at HP and durability.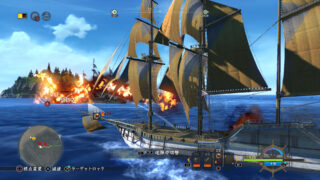 Merchant Ship
While out exploring Obelia Bay, once you confirm a distant ship as a "merchant ship" with your eyeglass, you can bring the ship alongside it and trade items directly. You can purchase using gold, or by trading materials that you found while exploring. There just might be rare items that can only be obtained through "merchant ships."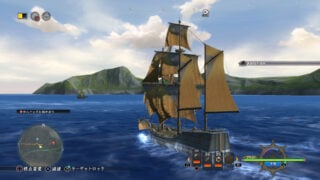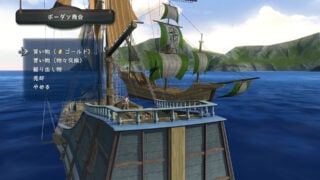 —Beware the fake merchant ship!
At Obelia Bay, you might run into fake merchant ships ran by Griegers. If you fall for their trap and attempt to do business, it will instead take you straight into battle. Be careful!
Aboardage
Some stronger enemy ships have durability. Once that durability has been depleted due to the Sandras' attacks, the enemy ship will cease moving. It is during this time that the player can directly board the enemy ship and attack. Aboardage will be in the form of normal battles of Adol and Karja, but on the ship's deck. Winning the battle will allow you to loot the ship for enemy treasures and rare items.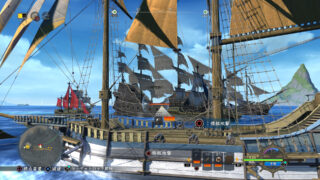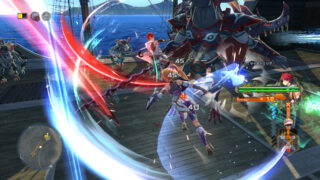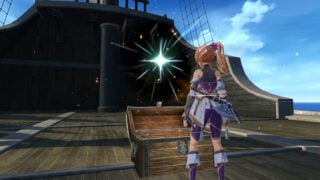 Ship Upgrades and Sailor Training
During your adventure, there is a proposal document with a list of ship upgrades and training for sailors. By administering these upgrades and training, it is possible to strengthen the parameters of the Sandras and armament.
Aside from raising the levels of attack power, durability, and maneuverability, you can also improve the performance of "Mana Sail." In addition, after completing certain items on the proposal document, the Sandras will be able to equip new weapons.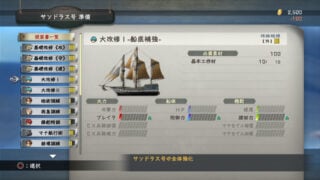 Ys X: Nordics is due out for PlayStation 5, PlayStation 4, and Switch on September 28 in Japan. Read more about the game here and here.