Starfield gameplay, plot details, customization, combat – we're hoping to see it all at the upcoming Xbox Games Showcase, which will include an entire special event dedicated to Bethesda's latest. With the space RPG game set to arrive in the imminent future, the Starfield Direct will be our next significant look at the Skyrim and Fallout successor, and will hopefully tell us more about all 1,000 in-game planets. And now, to make things even better, the Starfield Direct – like all great sci-fi space odysseys – is coming to cinemas, and you could win the chance to watch it live on the big screen.
The Starfield Direct kicks off as part of Xbox Games Showcase on June 11. You can watch it via YouTube and Twitch channels, but if you want to do something special – if you want to be able to tell your grandkids 'I was there; I saw it in the theaters' – Bethesda is giving Starfield its own big silver screen moment, with tickets available for free.
Xbox and Bethesda have teamed up with events company Fathom to stream the Starfield Direct live at select cinemas. And not only is it free, attendees get a complementary $10 (£8) worth of cinema snacks, so you can chow down on a sweet roll or some Fancy Lads snack cakes while watching Todd – and a 20-feet high Todd at that – do his thing.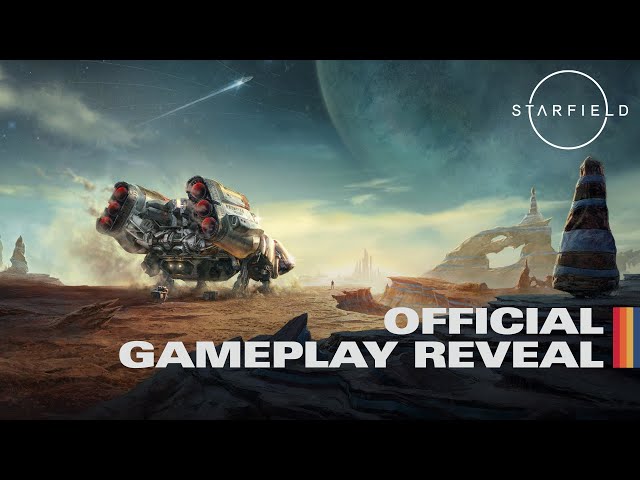 It works like this. First, you need to sign up for Xbox Fanfest – make an account, enter your details, and make sure you've completed this step by May 31. After that, details on ticket numbers and locations will be emailed on June 1, and the ticket website itself will open on June 2.
Places will be offered on a first come, first served basis, so you'll need to jump on quickly if you want to book your spot. The ticket site will go live June 2 at exactly 7am PST / 10am EST / 3pm GMT / 4pm CET, and June 3 at 4am AEDT.
Although it's not officially confirmed, Fathom Events primarily serves the United States and North America, so it's very possible that this particular Starfield Direct glow up will not be available worldwide.
Nevertheless, it's a chance to take part in gaming culture history. I was tired, I was cranky, I was cold, but I'm still glad I lined up for Call of Duty Modern Warfare 2 back in 2009. Seeing Starfield unveiled live at the movies sounds like a great addition to anyone's gaming memories scrapbook, so if you want to sign up for Fanfest and potentially get tickets to Starfield Direct in theaters, just head here.
Alternatively, find out all there is to know about the Starfield release date including preload and platform details. You can also get to grips with Starfield ship building, or, while we wait, try some of the other best games like Starfield on PC.