Are the Diablo 4 servers down? The latest iteration of Blizzard's critically acclaimed dungeon crawler is always online, which can often cause its own set of problems. Between unreliable internet connections, scheduled maintenance, and malicious attacks, it can be tough to troubleshoot exactly what's keeping you from logging in. With our help, you should be back in Sanctuary and tearing through demons in no time.
Blizzard has confirmed that a Diablo 4 offline mode won't be arriving in the ARPG any time soon – if ever. Consequently, knowing how to check the Diablo 4 server status is of vital importance if you ever find yourself unable to log in, and we recommend keeping our list of Diablo 4 error codes on hand for some quick troubleshooting after the release date. Here are your next steps when Diablo 4 is down.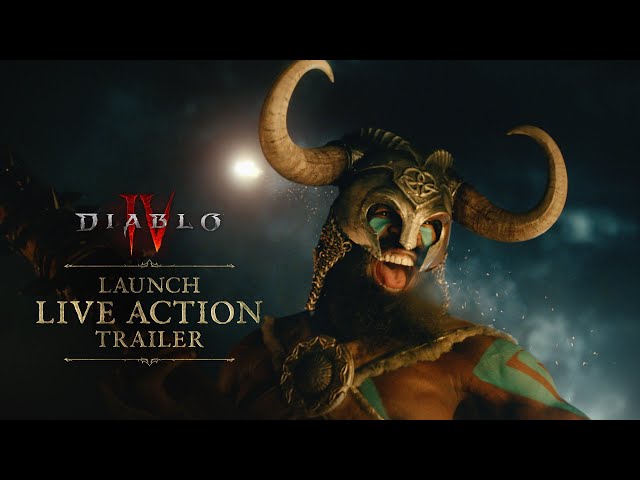 Are the Diablo 4 servers down?
The Diablo 4 servers are currently live. They may go down temporarily during the early access period for maintenance or due to server strain. We know from our experience with previous Diablo launches that connectivity issues and high queue times are to be expected during the first few hours following the game's launch.
Diablo 4's authentication servers did go down earlier in the weekend, as confirmed by the Blizzard Customer Service Twitter account, saying that they're "currently investigating an issue affecting our authentication servers, which may result in failed or slow login attempts."
The biggest reported issue right now is the Diablo 4 315306 error code, which we have a separate guide on.
However, we also expect these issues to become less frequent as the server population stabilizes and reduces the chance of an overload. While the Diablo 4 server slam and previous beta tests did undergo some initial connectivity issues, it's worth pointing out that this is specifically what these tests are designed to do – so if you had significant trouble in the beta, you might find your experience differs at launch.
What is the Diablo 4 server status?
You can check the Diablo 4 server status by visiting the Battle.net support page for all scheduled maintenance, while the official Diablo 4 Twitter account is an excellent source for significant server errors that may result in Diablo 4 going down.
That said, it can often take some time for unexpected issues to be raised through official channels. Equally, if you're partial to Diablo 4 crossplay, you can check in with your friends to find out if the error is restricted to a particular platform.
If Diablo 4 is down, kill some time by revising the best Diablo 4 builds for all Diablo 4 classes, whether you're a Barbarian or Necromancer, Rogue or Sorcerer. We've also got some helpful strategies for going up against Diablo 4 world bosses, as well as some more general Diablo 4 tips for veterans and beginners alike. Finally, our Diablo 4 review gets down in the muck and viscera, and promises to take you through our adventure through Sanctuary.