Battlefield fans everywhere are getting some genuinely good news, and it's not out of developer DICE. A new studio revealed itself to the world today, and it's one packing serious talent from the franchise's long history.
TTK Games is a Stockholm-based outfit lead by Lars Gustavsson, the 22-year DICE and Battlefield veteran, who left the studio in September 2022 following a major restructuering and leadership change.
Studio CEO and creative director, Lars Gustavsson, is accompanied by other heavy-weights from Battlefield's storied history. Having worked across DICE, and DICE LA, their names should be familiar to anyone who's been keeping up with the Battlefield series over the years.
Senior design director, Daniel Berlin, served as lead world designer, and design director across games like Battlefield 4, Battlefield 1, and Battlefield 5. Berlin also worked on the ill-fated Battlefield 2042, having spent over ten years at DICE.
TTK Games' CTO and technical director is Vidar Nygren, himself having an impressive history with the franchise, stretching from the original Bad Company all the way to Battlefield 5. As DICE's technical director, Nygren was among the creators of the Frostbite engine, which was used to create all Battlefield games from Bad Company onwards.
Forstbite is famous for transforming the Battlefield franchise, having cemented destruction as a key pillar of its gameplay. EA would go on to use the same engine across a variety of other, non-DICE titles, with varying degrees of success.
Art director, Peter Hoyles, has a rich history with DICE, having helped define the look and aesthetics of several Battlefield games. Before leaving DICE LA, he was the studio's art director. Hoyles served a stint at Skydance New Media before joining the TTK Games team.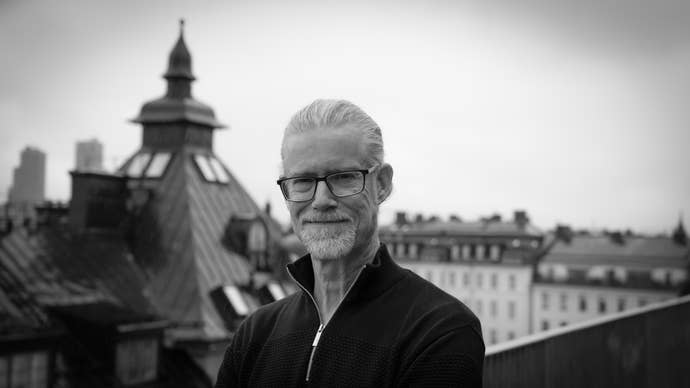 TTK stands for Time to Kill, which is a term used to define the pace of combat in a shooter. But it takes on a different, more interesting new meaning that ties into the ethos of the studio.
"For us the term 'TTK' isn't just about the craftsmanship behind finding the perfect speed or immediacy of a game – it's about how human beings have been killing time through play for thousands of years," explained Gustavsson.
Today's news doesn't offer any details about the project itself, or who's publishing it. The studio did say, however, that it has "secured significant funding" and retains its creative freedom. TTK Games is hiring across a range of roles, and you can learn more about the studio on its official website.