If you click on a link and make a purchase we may receive a small commission. Read our editorial policy.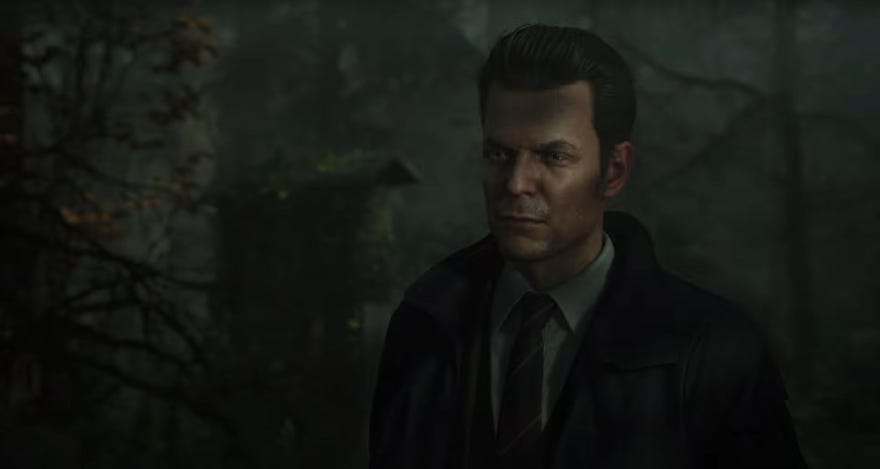 Alan Wake 2 would arrive in October, said a voice actor earlier this week. They were not wrong. Developers Remedy confirmed the news via a lengthy new trailer shown during tonight's PlayStation Showcase, and embedded below.
"What's your name?" asks an FBI agent, before we cut to the title card. Oh how badly I wanted him to say out loud that his name was "Alan Wake 2".
Otherwise the trailer seems to revive most of the hallmarks of the first game: Alan Wake is an author of horror-thrillers who resides in a small, foggy, Twin Peaks-ish town, and he may or may not be trapped in a story of his own writing. You seemingly play as the aforementioned FBI agent for at least part of the game, there's third-person combat against monsters, and...
There's another FBI agent with the face of Sam Lake, the Remedy creative director who is also the face of Max Payne. There are explicit Max Payne references in the original Alan Wake, so I admit I'm intrigued as to whether this FBI agent connects the worlds together in some way.
Alan Wake 2 will arrive on October 17th. It's being published by Epic and will be exclusive to the Epic Games Store.